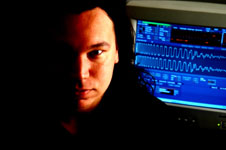 Hajas is Freddy Hajas. I'm from Rio de Janeiro, Brazil and that "strange" surname which pronunciation is something like "raias" came from my father's family that came from Hungary.

I'm a graduated System Analyst and Programmer for a long time, working in the last 7 years mainly with Macromedia Coldfusion / Oracle PL/SQL development, aside I used many languages in my career such as C, C++, Cobol, PHP, SQL, PL/SQL, Visual Basic, Delphi, Pascal, Pearl and others. I really love to programming since I was a kid with my MSX Computer.

On my free time aside the normal stuff as friends, and play my soccer like any real brazilian, I also have more two passions, music and games. About music you should check www.hajas.org for more info, and this site is about my love for games, not only for playing them, but also to create or modding to make them even more fun.

Don't forget to check my Mod DB page.