---
Main Features
. War Server with battlefields up to 3999 territories
. 46 Brand New Gametypes (52 in total!)
. Airborne Mode to ALL gametypes let you be a paratrooper falling from the sky
. Help Mode, which you can play a realistic freeze-tag game in any team based gametype
. Random Objectives changing each round with MILLIONS combinations
. AI Soldiers! Deadly and Smart Bots playing all gametypes, modes and using all weapons
. Coop Missions
. HER with realistic Blood, Gore, Pain, Damage & Physics effects
. Medic System with a Medic Perk to let you save your wounded teamates
. Over 2400 Weapons Modes with 16 pre-defined modes
. 4 Different Support Strikes (Tactical Airstrike/Heavy Bombing Strike/Artillery Strike/Mortar Strike)
. Intelligent Server who admins the server for you the way you want
. Intelligent Anti-Camping System coded to each gametype
. Frontlines Weapons, brand new balance and even single-shots!
. 170 Ranks to Level up with Custom Classes + Create-A-Class INGAME
. Frontlines Duel, where the last 2 will dispute the round with knifes
. Real Bomb Squads
. Multi-Language Support to really ANY language you speak
. Thousands of other features and options to let you do whenever you want


---




"Hajas' Frontlines has an epic quality to it - its a campaign system, not just a mod. But it owes itself to many a modder in the community" - Jock Yitch (Bash and Slash)

"Frontlines mod is everything the official sequel isn't" - LowPings.net

"Simply brilliant, is a great combination of new gamemodes + a much cleverer AI. By far one of the best mods." - MODDB Review

"One of few successful modification for Call of Duty 4: Modern Warfare. Many features, gameplay tweaks and many more. Keep developing it. It is one of few modifications that kept Call of Duty alive." - MODDB Review

"I salute your awesomeness, keep making wonders bro" - MODDB Review

"While all mods are trying to copy the new COD titles, the new COD titles are trying to copy Frontlines" - 1st Panzerdivision Clan

"Nice too see that people come up with mods that actually mean shit not just a map from another game." - YouTube Comment

"Holy shit, I just saw your web site... It's unbelievable, I had always thought the only thing missing to make CoD4 the best game ever where these MODs that you have created. The War Server for crying out loud!!! You are a genious, thanks!?" - YouTube Comment

"This should be a whole new game" - YouTube Comment

"That looks like the best COD4 mod ever :)" - YouTube Comment

"De longe o mod mais fantástico que meus olhos já viram, BC 4 EVER!" - YouTube Comment

"Simply the best. Great job Hajas!" - YouTube Comment

"Fuck yeah! This is how CoD4 should be played all over the globe - cheers" - YouTube Comment

"Your first jump is EVERYTHING" - MODDB Review

"This is one of the most amazing mods I have ever seen for CoD4! Bots!!! :D Keep up the excellent work! Hats off to you guys!" - MODDB Review

"This is pure awesomeness!!" - MODDB Review


After more than 10 years of hard work and LOTS of tests at Blood Culture seams the impossible dream come true! The most complete & diverse FPS game ever created is even greater! Download if you want to host a Frontlines FOREVER server. Or if you are only a soldier, simply connect in one of these servers below to Join the Frontlines, then will update your game with the latest version.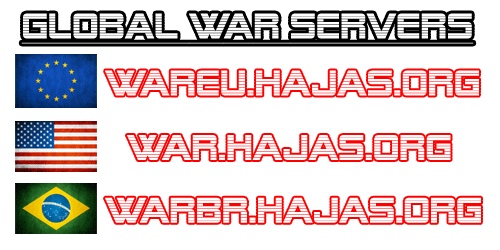 With 52 Gametypes, Forever Concept with Random Objectives with millions combinations in each round, Stars & Medals System, over 2400 weapons modes, War Server which transform a server into a amazing War, Medic System, Help Mode which is a realism version of the famous Freeze-Tag which here is not a gametype, but a add-on to ANY of all team-based gametypes, Real Bomb Squads,Paratroopers option with the Airborne Mode in ALL gametypes, Hardcore gameplay with realistic damage, blood, gore, physics and of course war effects that will make you feel really inside a real war. AI Soldiers, Deadly and Smart Bots playing all gametypes, modes and using all weapons, with these is possible to play Coop Missions with your friends in automatically adapted gametypes like in Black Frontlines.

Aside all these highlights we have the already known Intelligent Server, which will admin the server with all these countless features for you 24/7 without the need of human interaction and really lots and lots more! Call of Duty Frontlines Forever is not just the biggest FPS game ever made, it's HUGE! To you have an idea, If you sum ALL multiplayer features of ALL Call of Duty games released until today, and put all that in a single COD release, still will not reach even 10% of what Frontlines become. That's why Frontlines got the nickname EPIC in reviews.

The Global WAR Server interconnects ALL Frontlines servers around the world, which will make be possible play World Wars and integrate players from all over the world in a way never done before! Be part of this huge move in FPS history! It's time to EVOLVE!


Frontlines Features Highlights

Gametypes
.
Deathmatch
.
Team Deathmatch
.
Domination
.
Headquarters
.
Sabotage
.
Search & Destroy
.
Airborne
.
AirFight
.
Assassin
.
Assault
.
Battlefront
.
Capture The Flag
.
Chopper
.
Commander
.
Countdown
.
Demolition
.
Docs
.
Escape
.
Escort
.
Evac
.
Exterminate
.
Flags
.
Hack
.
Hill
.
Invasion
.
Mission
.
Nuke
.
Objective
.
Officers
.
Overcome
.
Pilot
.
Reinforcements
.
Rescue
.
Resist
.
Savage
.
Snipers
.
Strike
.
Support
.
Surrender
.
Survivors
.
Swarm
.
Spy
.
Tags
.
Targets
.
Unity
.
Uprising
.
VIP
.
Virus
.
Waves
.
Wrath

Global Features
.
War Server
.
Battlefield Mode for War Server
.
Battles Mode for War Server
.
Random Objectives
.
AI Soldiers (Bots)
.
Stars & Medals System
.
Class Limits per Team
.
AFK Control
.
Negative Control
.
Frontlines Commands
.
Hajas Extreme Realism [HER]
.
Frontlines Weapons (with Rate Of Fire)
.
Help Mode (Realistic Freeze-Tag)
.
Airborne Mode (Paratroopers)
.
Chopper's Gunner
.
Realistic Zombie Mode
.
Intelligent Server
.
Damage Feedback with Blood
.
Impact Physics Improved
.
Medic System
.
Spawn Protection
.
Spawn Camping Protection
.
Duel
.
Invert Sides
.
Size Rotations
.
Random Gametypes & Maps
.
Over 2400 Weapons Modes
.
Intelligent Anti-Camping
.
Anti-Crash System
.
Full Rank System + Custom Classes
.
Create-A-Class Ingame
.
UAV Perk
.
Real BombSquads
.
4 AirStrikes Support
.
Several Realism FX
.
Spread Protection
.
Explosives Control
.
Obituaries On/Off
.
Realistic Last Stand
.
Drop Weapons/Objects
.
Final Killcam
.
Server Messages
.
Message of the Day
.
Force Auto-Assign
.
New Claymore's Lasers
.
Hardpoints Streak Changes
.
Server LIVE Information
.
Ultrastats 100% Compatible
.
ChatBan
.
Bad Maps List
---

Click on the below links to know more about each feature.


View Full Change Log