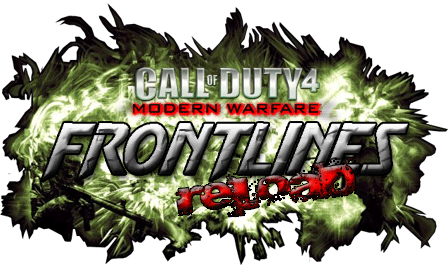 ---

If you don't want to host a server, just connect at one of our servers to join the war!

The mod will download and install automatically for you


---
Main Features
. War Server with battlefields up to 3999 territories
. 36 Brand New Gametypes (42 in total!)
. HER with realistic Blood, Gore, Pain, Damage & Physics effects
. Over 2400 Weapons Modes with 16 pre-defined modes
. Airborne support in many gametypes let you be a paratrooper falling from the sky
. 4 Different Support Strikes (Tactical Airstrike/Heavy Bombing Strike/Artillery Strike/Mortar Strike)
. Intelligent Server who admins the server for you the way you want
. Intelligent Anti-Camping System coded to each gametype
. Frontlines Weapons, brand new balance and behavior!
. Medic System with a Medic Perk to let you save your wounded teamates
. Full Rank System with Custom Classes + Create-A-Class INGAME
. Frontlines Duel, where the last 2 will dispute the round with knifes
. Frontlines Last Stand, a lot more realistic and fair to both sides
. Help Mode, which you can play a realistic freeze-tag game in any team based gametype
. Multi-Language Support to really ANY language you speak
. Thousands of other features and options to let you do whenever you want

---

After more than 3 years of hard work and LOTS of tests seams the impossible dream come true! The most complete & diverse FPS game ever created is finally released! Download if you want to host a Frontlines R3L04D server. Or if you are only a soldier, simply connect in one of these servers below to update your game with the latest version.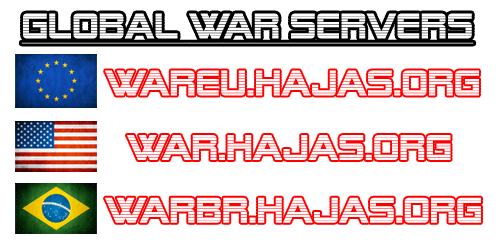 With 42 Gametypes, over 2400 weapons modes, War Server which transform a server into a amazing War, Help Mode which is a realism version of the famous Freeze-Tag which here is not a gametype, but a add-on to ANY of all team-based gametypes, Paratroopers in several Airborne gametypes, Hardcore gameplay with realistic damage, blood, gore, physics and of course war effects that will make you feel really inside a real war.

The already known Intelligent Server which will admin the server for you 24/7 without the need of human interaction and really lots and lots more! COD4 Frontlines R3L04D is not just the biggest, it's HUGE! And for the biggest game ever created we need a compatible server with 64 slots hosted by AOWC in NY/USA, which will give a lot better pings to the fans in Europe and USA that were bored because the pings in Brasil.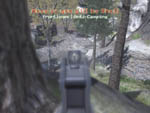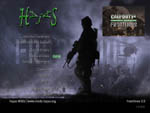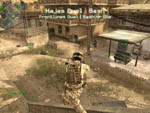 The Global WAR Server interconnects ALL Frontlines R3L04D servers around the world, which will make be possible play World Wars and integrate players from all over the world in a way never done before! Be part of this huge move in FPS history! It's time to EVOLVE!


Frontlines Features Highlights

Gametypes
.
Deathmatch
.
Team Deathmatch
.
Domination
.
Headquarters
.
Sabotage
.
Search & Destroy
.
Airborne
.
AirFight
.
Assassin
.
Assault
.
Battlefront
.
Capture The Flag
.
Chopper
.
Commander
.
Docs
.
Escape
.
Escort
.
Evac
.
Exterminate
.
Flags
.
Hack
.
Hill
.
Invasion
.
Mission
.
Nuke
.
Objective
.
Reinforcements
.
Rescue
.
Savage
.
Snipers
.
Strike
.
Support
.
Surrender
.
Survivors
.
Swarm
.
Spy
.
Targets
.
Unity
.
Uprising
.
VIP
.
Waves
.
Wrath

Global Features
.
Frontlines Commands
.
War Server
.
Battlefield Mode for War Server
.
Battles Mode for War Server
.
Hajas Extreme Realism [HER]
.
Frontlines Weapons (with Rate Of Fire)
.
Help Mode (Freeze-Tag)
.
Airborne Support (Paratroopers)
.
Chopper's Gunner
.
Realistic Zombie Mode
.
Intelligent Server
.
Damage Feedback with Blood
.
Impact Physics Improved
.
Medic System
.
Hajas Spawn Protection
.
Hajas Duel
.
Hajas Invert Sides
.
Hajas Size Rotation
.
Random Gametypes & Maps
.
Over 2400 Weapons Modes
.
Intelligent Anti-Camping
.
Anti-Crash System
.
Full Rank System + Custom Classes
.
Create-A-Class Ingame
.
UAV Perk
.
Real BombSquads
.
4 AirStrikes Support
.
Several Realism FX
.
Spread Protection
.
Explosives Control
.
Obituaries On/Off
.
Realistic Last Stand
.
Drop Weapons
.
Server Messages
.
Message of the Day
.
Force Auto-Assign
.
New Claymore Lasers
.
Hardpoints Streak Changes
.
Server LIVE Information
.
Ultrastats 100% Compatible
.
ChatBan
.
Bad Maps List
---

Click on the below links to know more about each feature.


View Full Change Log